Overview of Services
The Interfaculty Mass Spectrometry Center provides mass spectrometry services which can be applied to characterise or quantify molecules of chemical, biological and pharmaceutical interest.

The available equipment includes a range of mass spectrometry instruments and various LC separation systems. The IMSC also can assist with sample preparation and data analysis. We are also open to collaborative research to explore new methodologies.

The facilities are accessible to all research groups of the University of Groningen (RUG) and University Medical Center Groningen (UMCG) as well as to external acamedic and commercial customers.
Location
A Deusinglaan 1
9713 AV Groningen
The Netherlands
Opening hours: Monday-Friday 8:00 - 18:00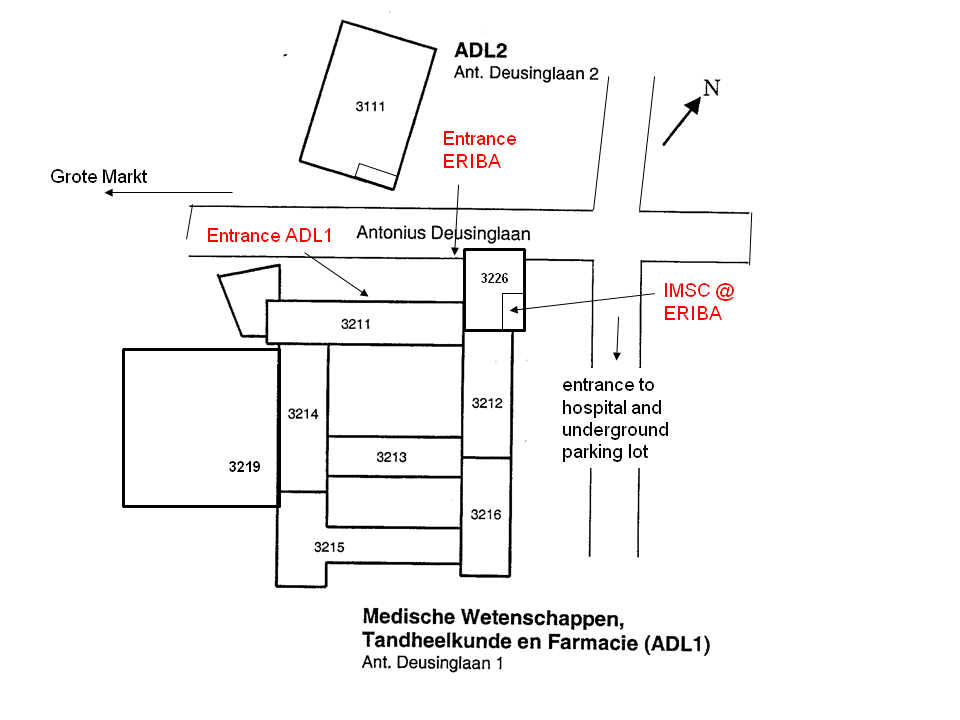 Website: http://mscenter.webhosting.rug.nl